Work and Travel feedback
work_and_travel
•
Северная Каролина, 2021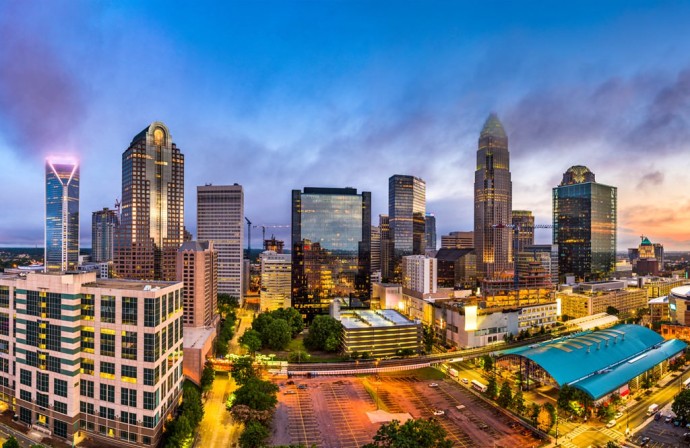 You know, I think that dreams from childhood should come true! They even must!
Here it was with myself, I was dreaming-dreaming, there was a chance to go to USA 1 year back, but I wanted to save money and was little afraid to cause troubles with my studies. But the following year I decided that if not now, then never! And, yes, I was afraid, worried but personally came to office and brought the full program cost to make it happen.
Exactly from that moment I felt myself in the safe hands. Work and Travel agency staff always was ready to help, accompanied every action that is connected to visa, ticketing and helped morally. I was holding ticket to another part of the world in my hand and was not worried as I was confident in everything!
I need to mention the place where I went to in my Work and Travel program. That was small town Avon on the coast of North Carolina, I was working at the food store called Food Lion. Personally I was holding a position of cashier, other guys were placed at bakery, in refrigerators or were busy with products.
Besides, almost everyone had second job. Generally, all the students try to find second job because on our primary job we were given 3 days off every week which left us with lots of free time! Having 2 jobs, still almost everyday were walking to the ocean, as our housing was ocean view, and couple of time a weeks we made parties.
Well, now allow me some emotions and memories. There was quite limited street lightings in the town, so the sky there, of course, vast and incredibly starry! That makes you tend to make bon fire at nights with marshmallow which we were doing all the summer long! And only the lighthouse brought us to life whenever we were all sleepy along the night.
We stayed very close to the wildlife and our instagrams were more like the program about the nature. During the summer we have managed to see firefly, butterfly and dragonfly, deer, ferret, beaver, frogs, turtles, rays, sharks and even a dolphin!
We made friends with the local guys and quite often went to the neighbourhood and the nearby islands. The closest town to our location we managed to visit few times by bikes just to watch lighthouse closer. And our sponsor helped us to visit Okrakok island which is famous for the pirate Black Beard to die there.
I want to tell you also how we picked up on our English skills. Yes, we really did but even in our small town there were a lot of Russians to remember our language and in bigger cities there are so many Russian speakers that you always hear native speech in the streets!
By the way I want to note the exceptional sympathy to our culture from the side of Americans themselves and the other foreign students! While on the Work and Travel program, there was one guy from Columbia who learnt Russian so good to play UNO with us and communicate on basic level. This is very and very pleasing!
It is a pity that everything ended up very suddenly. As a mater of fact, my program dates were up to 5th September but here came hurricane Dorian. We were preparing for the hurricane a week in advance and couple of days before it crashed the coast we were evacuated to another town. Because of this we had to say quick good bye to all our friends while packing bags in hurry.
During evacuation our host Food Lion arranged a hotel for us, we had few days to prepare and after that everyone went to different parts of the country to start their travel part of the program. Of course there were a lot of difficulties connected to hurricane, ticketing, maps, packing etc. There was intention to visit everywhere, but money and time allowed only a part.
At the end together with friends we have rented a car few times and were just driving along Virginia and North Carolina, went to Orlando and Miami, visited to Universal park, Disney Land and Miami beach. That all ended where we started, New York. City of insane, huge skyscrapers where every district is a decoration for movies.
Of course a bonus was that, besides hard work, we managed to have a some rest, found new friends, Americans, Russians and from different countries and earned good money!
You know, Work and Travel program brings me only few regrets. First, I am sorry that I did not buy a second bag for the presents to my relatives, things and souvenirs. Second, that we have not immediately and so closely started to communicate with guys. And third, that I missed to join the program last year! Wish that you don't miss that chance too.